Friday, March 6, 2020
6:30 - 8:30 pm
19twenty Church - 1920 Argyle Drive, Vancouver, BC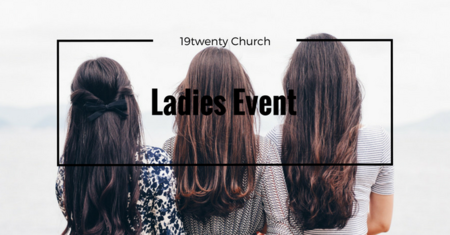 19twenty Ladies are gathering on Friday, March 6, @ 6:30pm at the church for another connection night.
The evening's guest speaker is Ruut Mononen:
Ruut Mononen is a wife, missionary and a pastor. She has lived in Bagkok, Thailand with her husband Henry for twelve years doing missionary work. For the past six years she has been tha Asia Director for Fida International, a Finnish Pentecostal mission, development cooperation and humanitarian organization. Her passion is to help people to see God's love and to give hope to their everyday life. She will be sharing her thoughts on "living fully."
Come and join us for a night of music, fellowship and encouragement and bring some friends along.
There will be kids club going on during the program from 6:30pm to 8:00pm ages 6-12 welcome.